Arvada Website Design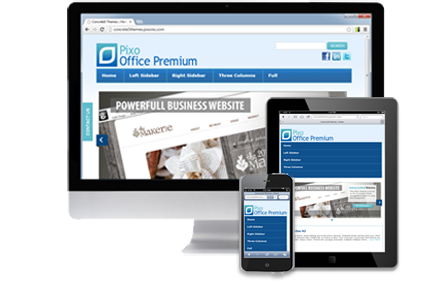 Experience in Website Design, Development & Online Marketing in Arvada
We have helped Arvada, Colorado businesses develop their online marketing through superior website design for over 10 years. You have probably seen our work. Olde Town Arvada's website is just one of the local Arvada busineses who have trusted Pixo to build their website.
At Pixo this our passion is creating strategically effective and professional looking websites that help grow your business and help you save money at the same time. Websites done on time, on target and at or above your expectations is our commitment.
At the end of the day you want a website that will generate leads, build your brand and drive revenue. That is what we do at an affordable price. Our clients often tell us we are less than other web service companies they have worked with and then they say, "and you even return our phone calls plus got the project done on time!"

Our Three Step Website Strategy for Effective Arvada Business Web Design
Consultation. During our initial consultation you may find we ask you a lot of questions that go beyond your website. You know your business. We know the web. What we want to do is understand your business so we can guide your through the myrid of online options that best meet your needs. Often we find that our customers end up going in a slightly different direction than they originally planned because we open up a world of opportunity to them. The internet is a complex and changing place. To keep up on it you need the experts at Pixo to keep you ahead of the wave.
Design and Review. We will send you mock ups of what our understanding is of how you want your website to look. After some back and forth we make appropriate tweaks until we land on the perfect design.
Build and Train. Lastly we build out the website pages, sending them over to you for review as each page is completed. Once the site is completed, with your stamp of approval, we then do a full training on your site with you and talk about possible future steps. After all, as the internet and your business evolve you want to evolve with them. After training we then go into the site launch phase. Hold onto your hat. It is going to be fun!
Need a great website for your Arvada business? Work with the website design team that grew up right here in Arvada and understands your community and Arvada's unique needs. Make sure to also ask about our local SEO services for Arvada "near me" phrases. Give us a call at:
720.334.PIXO (7496)
Pixo Web Design & Strategy
You may also want to visit our: