Website Security & SSL Certificate Services
We Protect & Seure Your Website from Hacks, Malware & DDoS with Advanced Firewalls & Scanning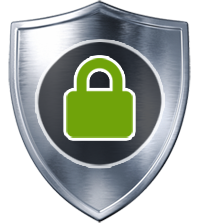 It is an unfortunate thing that the internet can be such a security issue. When it comes to protecting your website, the old saying is so true: an ounce of prevention is worth a pound of a cure. The damage that can be done to a business from a hack can't be counted in the cost to repair it. Damage to reputation and lost business goes far beyond the time lost from website security issues. For that reason we provide SSL certificate and website malware security services to protect your website.

Basic Website Security
Ideal for websites from 5 pages to 500 pages, our basic website security services can help secure your website and give you peace of mind.
Ideal for online businesses needing ongoing vulnerability scans. Services include:
Advanced security monitoring
Ongoing malware removal
Protection for unlimited pages within a single website
Blacklist monitoring and removal
Trusted site seal
Security analysts for advanced issues
Brand reputation monitoring
For as little as $6.99 per month. Sign up and start your monitoring today! Start Here >

Professional Grade Website Security
Pixo has developed a robust website security package that includes a Website Application Firewall (WAF), Intrusion Prevention Systems (ISP) and continuous website security monitoring that helps protect your website from hackers as well as notifications for when their could be a problem.
Our Enterprise Website Security package includes the following key services:
Website Malware Removal & Clean Up
Continuous Scans for Malware & Hacks
Website Blacklist Monitoring & Removal
Website Application Firewall (WAF)
Distributed Denial of Service (DDoS) Mitigation
CDN performance accelerator
Monthly website audit and updates
For as little as $1,249 per year, you can have complete website security and peace of mind. Contact Pixo today to get your website secure.

SSL Certificates
Pixo will install an SSL certificate (https) on your website, which will encrypt transactions from your website, remove browser warnings on forms and will help increase your website ranking for as little as $45 per year. Contact Pixo today to get your website SSL certficate.