Mobile-Friendly Websites
Responsive & Custom Mobile Website Solutions
Over 50% of all internet searches are now done on mobile devices. If your website currently doesn't have a mobile-friendly solution then you may not be giving your customers the ultimate user experience. With a mobile website you give your users an enhanced navigation to allow your customers the easiest way to find the products and services that you have to offer. With Google now doing mobile-first indexing, it means that if your website is not mobile friendly, there is a good chance your website is not being found in the searches if it isn't mobile friendly. At Pixo we offer both responsive mobile website and custom mobile website solutions that are customized to best fit your specific mobile needs.
Responsive Mobile Website Design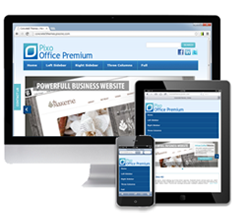 With a responsive theme design you don't need a separate mobile website from your main website, because they are all built into single platform. With the Pixo responsive website we give your customer the ultimate user experience with easy navigation on smart phones (i.e. iPhone) or tablets (i.e. iPad) using your existing website content. Your responsive website will detect whether a user is on a desktop, smart phone or tablet and will automagically deliver the perfect user experience for that device with big navigation buttons and easy to read text. 100% compatible for all modern mobile devices! The best thing is that with a responsive website you only have one website to maintain. Content and photos are the same between your main website and your mobile website so when you update your main website the mobile website is automatically updated with no extra effort on your part. To see a demo and the power of a responsive mobile website in action click the icon below or better yet visit this website on your own mobile device at www.pixoinc.com.
Custom Mobile Websites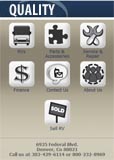 With a Pixo custom mobile website we will design a website theme strategically designed for mobile that is separate from your main website so that you can deliver a custom message to mobile visitors. When a mobile device is detected on your main website that user will be redirected to mobile friendly website with a unique design that is built within your Concrete5 installation but separate from your main website. To edit your mobile website you simply edit pages the same way you would edit any page within the Concrete5 content management system.
The advantage of a custom website is that you can completely tailor the design, message and the functionality to be specific to your mobile users needs.